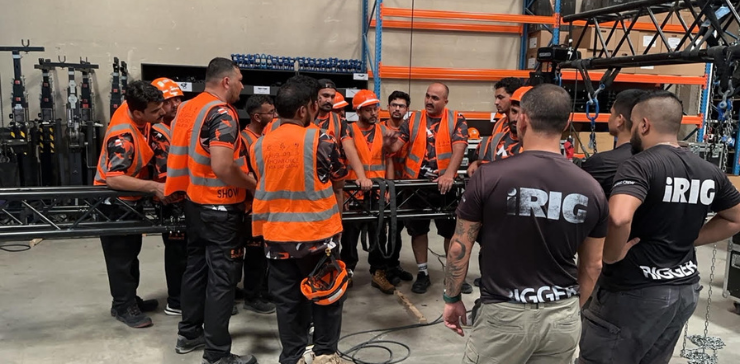 SPECIALIST TRAINING AHEAD OF COP28
A team of our experienced crew recently spent two days undergoing in-house training with rigging specialist iRIG. Held at its warehouse in Dubai, the extensive workshop covered an introduction to ground rigging and pre use checks. This essential training has ensured that our crew have the necessary skills to ensure speedy installs on-site as we prepare for COP28 which is taking place at Expo City later this year.
Having well-trained crew with core skills is essential to successfully delivering projects for our clients. It is just one aspect of our service that sets us apart from our competitors.
Back to List