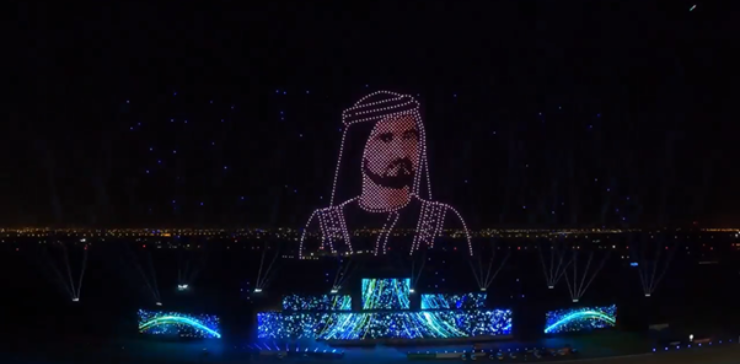 Showforce supports Dronisos
Showforce has been supporting leading drone show specialist Dronisos with numerous high profile events, including Expo 2020 and the FIFA World Cup. Most recently we have provided a team of 23 crew and a crew chief for the Dubai World Cup where Dronisos performed its biggest and most spectacular show at Dubaï World Cup.
With this performance, Dronisos demonstrated its ability to operate large-scale shows. The company flew 1.900 drones in the sky, together with pyrotechnics, lasers, giant screens, and motor gliders performing aerial acrobatics. The coordination of drones with planes is a world first, made possible by the unique technology of Dronisos.
The Showforce crew was onsite from 12th – 26th March.
Come and see us in action.
Back to List