SHOWFORCE GOOGLE
GEORGE P JOHNSON @ EXCEL
Showforce delivered large numbers of multi-skilled crew to long standing client George P Johnson for theGoogle Cloud Next '19 event, when it was held at London's Excel from 20th – 21st November. The event brought together some of the brightest minds in technology for two days of networking, learning, and problem solving. George P Johnson's production team worked closely with Showforce and its other suppliers to transform the venue into an immersive Google environment with all the zones, theatres and breakout areas required.
Involved at the planning stages, Showforce attended the production meetings ahead of the event so the management team for the project was completely up to speed with what was required of its crew to successfully deliver the event.
From the outset the project was logistically challenging with so many contractors and crew on site; meticulously planning ensured that trucks arrived and unloaded swiftly at the initial stage of the build. The crew were split into departments each headed up by a highly experienced senior crew chief and working directly for a George P Johnson production manager.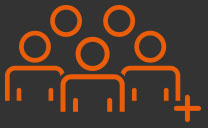 Crew Numbers
167
crew on-site at peak periods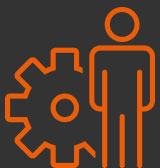 Type of Crew
Crew Managers, crew chiefs, operations managers, plant operators, technical crew, crew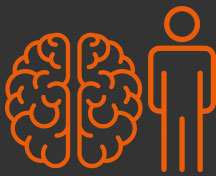 Key Skills
Set builders, technicians, changeovers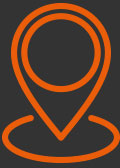 Location
London, UK

Crew supported with:
• install and build of LED screens and the large pieces of set that went with them
• load in and siting of furniture and props
• building the event's technology zones and an impressive temporary pier overlooking the Waterfront at Excel
• creation of a Development Zone using set flats, lighting and sound equipment;
• building aesthetic structures for key areas
• constructing a meeting zone that was dressed as a country village hall
• unloading trucks and completing errands around the venue as needed
During the event's open days, a team of approximately 30 crew assisted with changeovers, in between sessions, and ensuring that the networking spaces in the evening were prepared.
The de-rig began on the evening of the 21st with a 24-man crew working overnight. Operations manager, Laurence Jones, Coventry operations manager Dwayne Duffy and crew manager Neil Rodgers were onsite to assist with successfully signing in and assigned the team of 167 crew to the correct departments by 08:00am on 22nd November to ensure that everything was dismantled, packed away and loaded back into the trucks.
821 crew shifts were amassed over a twelve day period with 120 and 167 crew onsite during the peak periods of the build and de-rig respectively.
Get in touch with us to discuss your latest project
Becky Meers
Head of Operations