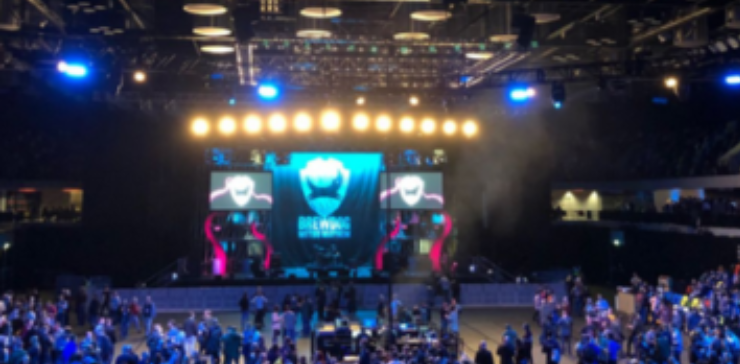 BrewDog's Metro Mayhem well served by Showforce
When BrewDog Plc's first ever London beer festival, Metro Mayhem arrived at the Copper Box on 10th November, Showforce's event crew was on-hand throughout to ensure no-one was left thirsty!
A team of three crew chiefs, 17 crew and six fully qualified forklift drivers provided logistical support during the event build and the show day. During the build the Showforce team's main role was to ensure that all the BrewDog stock that was required for the event was loaded into the venue and distributed to all the bar areas that required it. On the event day itself the crew were responsible for maintaining stock levels at all the bar areas, this included monitoring them and ensuring they were replenished as required.
The client was delighted with the service that they received from the Showforce crew, Heather Dora, Brewdog's Crew Administrator said: "I was supervising the Showforce crew at the Metro Mayhem event. I must say I was absolutely blown away by how hard the guys worked, particularly the crew leader. They did absolutely everything they were asked and more. I was really, really impressed. It was a tough night's work, but your guys nailed it. Thanks very much!"
Back to List