Showforce's crew was thrilled to return to Glastonbury's Pyramid Stage this June. Having first made their mark back at the 2019 event and then returning for the Live at Worthy Farm livestream in 2021, the team was desperate to get back to the festival proper this time around.
At the peak during show days, Showforce provided 67 crew each day which is comparable to 2019's numbers. This included three crew managers, five telehandler drivers; four follow spots and then the remainder were crew. They were split into teams supporting show calls, audio and the headliners.
Showforce's in-house operations team made certain that they had the correct personnel in place at every stage of the project. From allocating crew to appropriate roles based on their expertise and ensuring they were correctly accredited prior to arriving onsite, to guaranteeing that everyone was where they needed to be, when they needed to be, during the build, show days and de-rig.  In addition, Showforce's operations manager was onsite for the duration of the project; liaising with the client and crew chief; managing the crew and generally making certain that everything ran smoothly.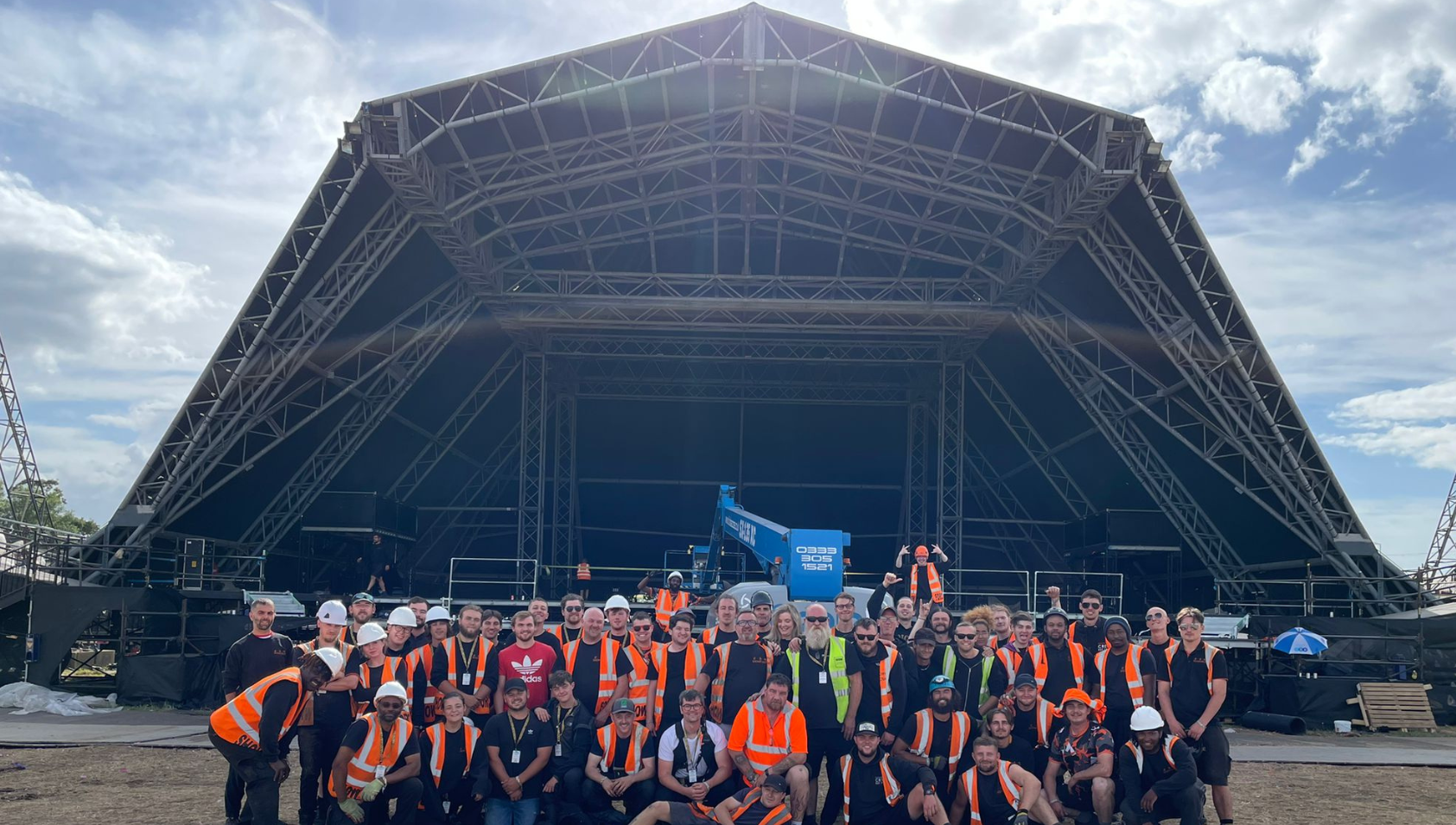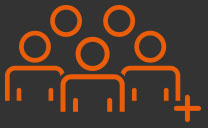 Crew Numbers
67
crew on-site at peak periods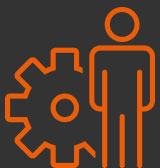 Type of Crew
Crew managers, telehandlers, follow spots, stage crew, crew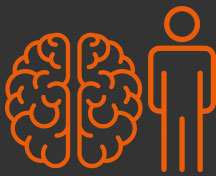 Key Skills
Backstage, changeovers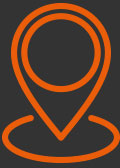 Location
Somerset, UK

Showforce's crew were responsible for all changeovers between acts during the three show days with the team ensuring that each band/ artist's risers, and any other kit that was required for their performance, was moved on stage and then correctly positioned when it was their turn to perform. Many included backline equipment and sound desks etc.
Given the number of acts performing and the tight turnaround time between each the backstage area was heavily congested with kit. At any one time there were being an act leaving the stage, a new act going on and the following artist loading in. It is vital that every performance begins on time as there are financial implications if they don't.
The standout challenge this year was de-rigging the main LED screen for the install of Paul McCartney's own LED screen before his set on the Saturday night. There was literally an hour between Noel Gallagher's High Flying Birds coming off stage and Paul McCartney going on. The crew got to work and the main screen was down in just 24 mins and the whole thing completed in an impressive 45 minutes.
The Showforce team were on-site from Monday 20th June to Monday 27th June and amassed an impressive 3616-man hours in total.
Get in touch with us to discuss your latest project
Becky Meers
Head of Operations